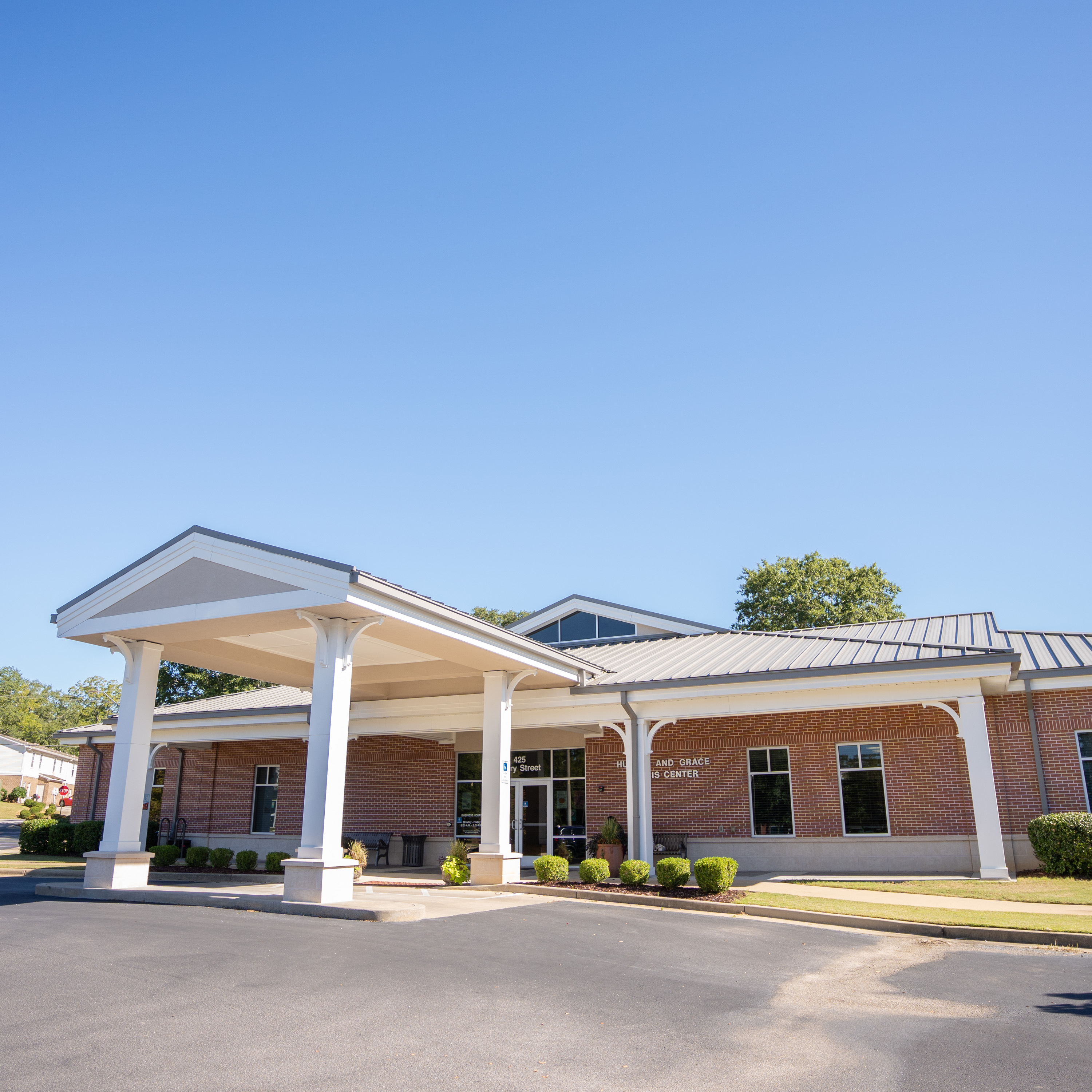 Harris Center
425 Perry St
M-F

8AM-5PM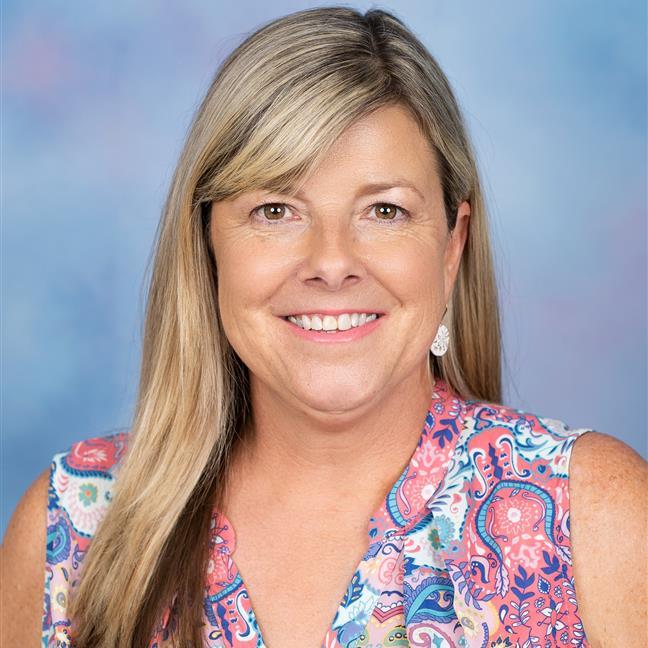 Ann Bergman
Public Relations Specialist
LeisureLink: The City of Auburn's Parks and Recreation Weekly Newsletter
March 13-19, 2023
Bark in the Park is this Saturday!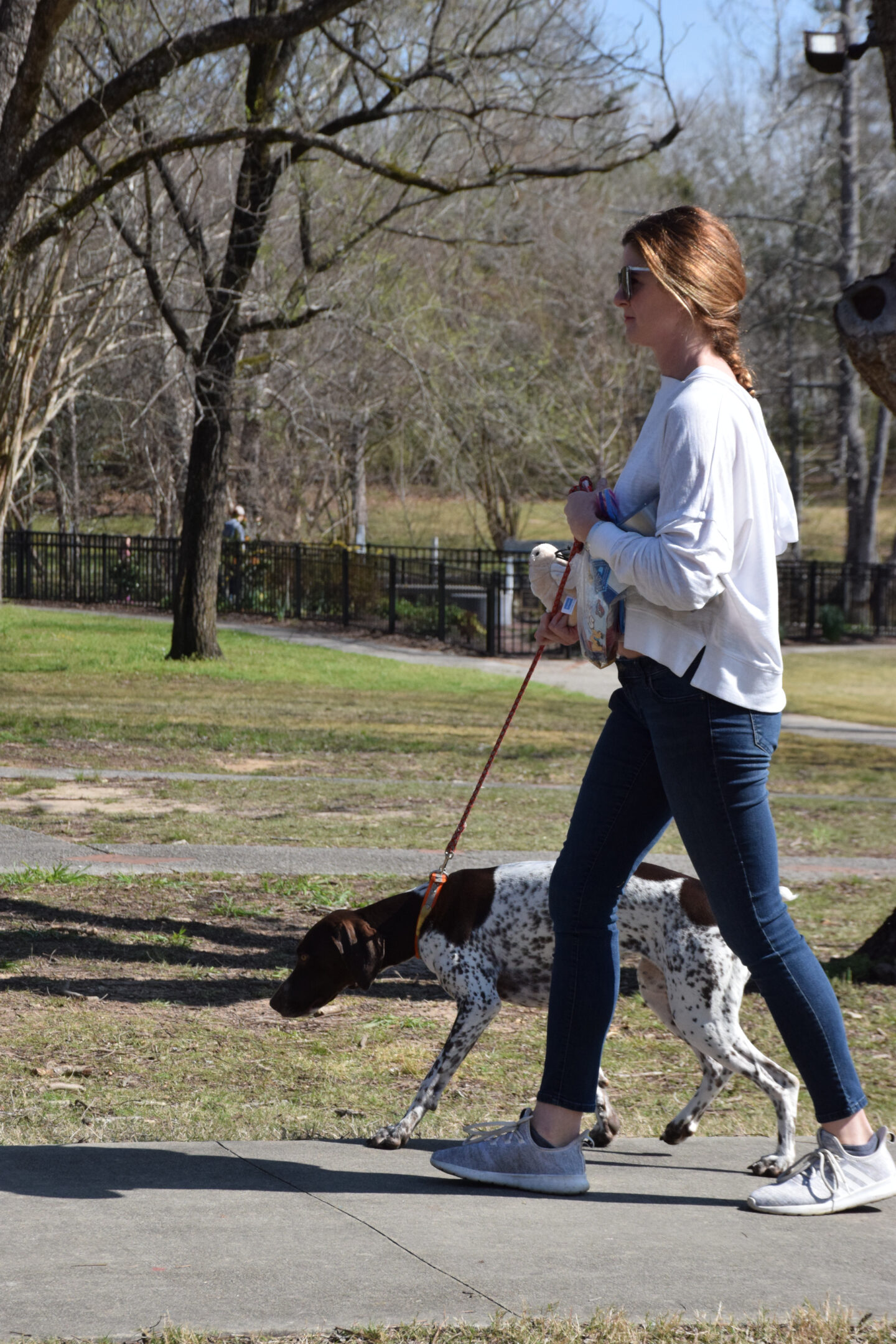 Bark in the Park is THIS Saturday! Join us starting at 9 a.m. for a day full of dog friendly fun. Those in attendance will get to experience dog-related activities, educational booths and local pet vendors. Arrive early and participate in the 3rd annual Tails and Trails, which leads straight into Bark in the Park.
Join Active Auburn as we kick off the 11th annual Bark in the Park with a 3K for you and your furriest friends. Grab your running shoes and your running "pawtner" for a dog gone good time! The 3rd annual Tails and Trails 3K will begin at 9 a.m. on Saturday, March 18th, at Kiesel Park followed by Bark in the Park at 9 a.m. Visit auburnal.myrec.com/info/ to create an account and register!🐕🐩🦮
Inclusive Playground Repairs and Updates
Areas of Town Creek Inclusive Playground will be closed starting on Monday, March 13 to install new equipment. Area D will be closed due to the installation of a new 36-foot climber. This could take up to two weeks. The pavilion will be receiving new picnic tables within the next two days.
Empty Bowls Tickets on Sale Now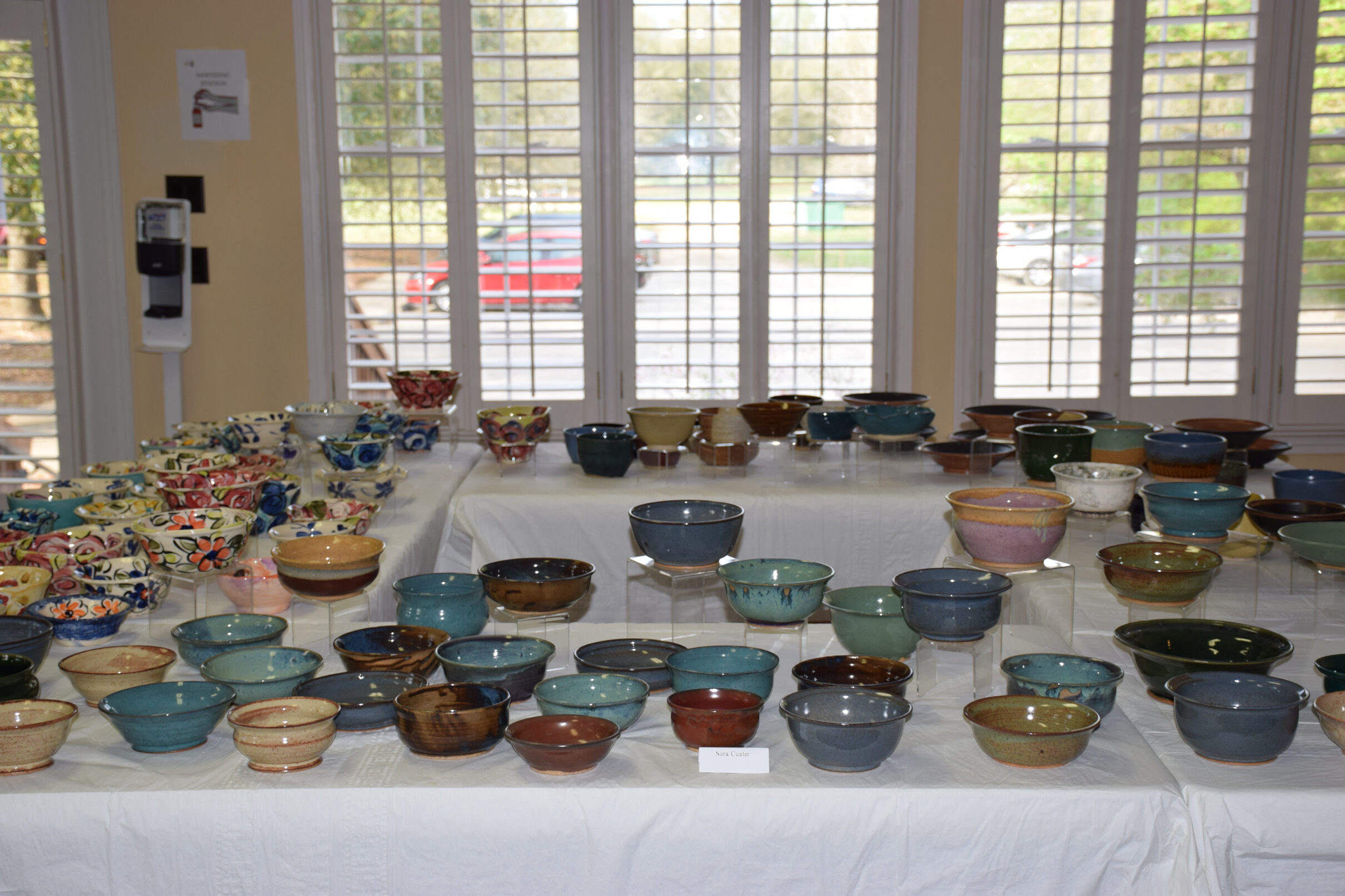 Empty Bowls tickets are now available for the 10th annual Auburn-Opelika Empty Bowls! You can purchase tickets at auburnalabama.org/parks/register for $20. All of the proceeds from this year's event is going to the East Alabama Food Bank.
Empty Bowls is taking place on Thursday, March 25th at Kiesel Park. Everyone in attendance will choose a handmade bowl as well as some soup. Each bowl is created by local artists and the soup is donated from local restaurants. There will also be live music, a short presentation and an opportunity to win fun and unique prizes!
Registration for Easter Events begins Wednesday March 1
Mark your calendar to register for Auburn Parks and Recreation's 2023 Easter events beginning Wednesday, March 1, at 8 a.m.! Anyone interested in registering must have an online account. The links to create an account and register for each event can be found at auburnalabama.org/easter-egg-hunt. It is recommended that you create an account prior to the March 1 registration date.
Breakfast with the Bunny - April 1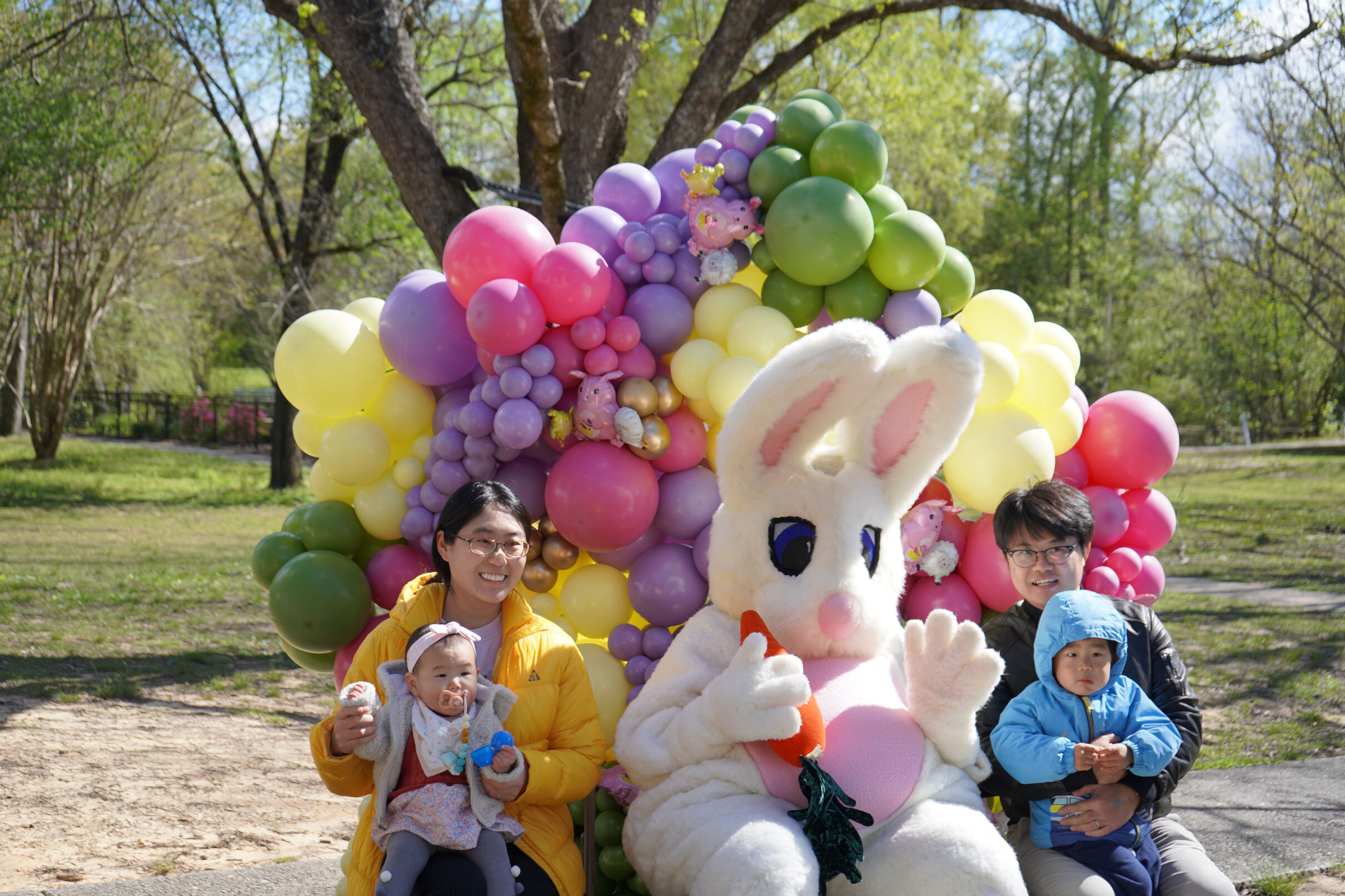 The 2nd annual Breakfast with the Bunny will take place on Saturday, April 1, from 8-11 a.m. at Kiesel Park. Tickets will be $5 per person to attend the buffet-style breakfast and participate in activities. This event is for ages 3 and under, and all children must be accompanied by an adult. Everyone in attendance must have a ticket. Guests are welcome to grab breakfast any time between 8-11 a.m. The Easter Egg Hunt will take place at 9:30 a.m. for all attendees. Additional activities include balloon animals, face painting, a petting zoo, inflatables and a train. Don't forget to hop on over to take a picture with the Easter Bunny!
Easter Egg Hunt - April 8
The 43rd annual Easter Egg Hunt will take place at Kiesel Park on Saturday, April 8, at 10 a.m. This event is free; however, pre-registration is required, and walk-ups will not be accepted. Thousands of eggs filled with candy and toys will be hidden throughout the park. Participants who find a grand prize egg will win a prize basket containing gift cards, toys and Easter goodies. Registrants will receive an email with a map of the hunting grounds prior to the event. Please check-in with Parks and Recreation staff at the event to receive a wristband that will indicate the participant's age group and hunt time. The schedule is as follows: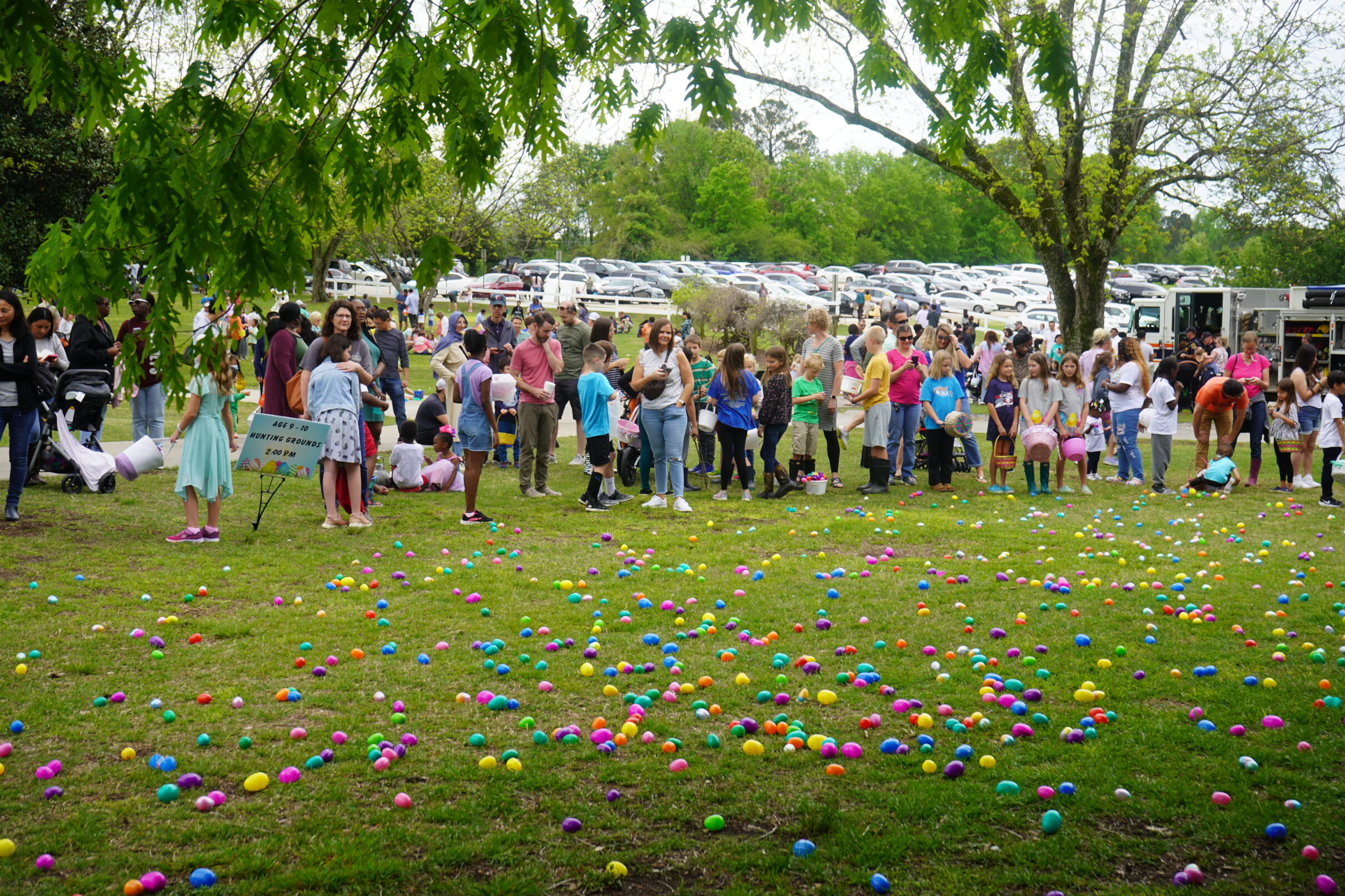 Ages 0-3 will hunt at 10:15 a.m.
Ages 4-6 will hunt at 10:30 a.m.
Ages 7-8 will hunt at 10:45 a.m.
Ages 9-10 will hunt at 11 a.m.
Throughout the event, guests are welcome to enjoy face painting, balloon animals and inflatables as well as take pictures with the Easter Bunny. In the case of inclement weather, the Easter Egg Hunt will be rescheduled for Sunday, April 9, starting at 2 p.m.
For more information or to register for either event on March 1, visit auburnalabama.org/easter-egg-hunt. Businesses interested in sponsoring one or both Easter events can contact Gabby Filgo at gfilgo@auburnalabama.org or 334-501-2946.
Sponsorship Applications are Open for Easter Events
Sponsorship registration for the 2023 Auburn Easter events is now open! Businesses have the opportunity to sponsor either the 43rd annual Easter Egg Hunt and Breakfast with the Bunny. The event sponsorship fee for Breakfast with the Bunny is $1,500 while the fee for the Easter Egg Hunt is $2,000. Both of these fees will allow the business to have their name and logo on the event entrance banner, the City of Auburn website, registration site and all other promotional materials such as posters and social media posts. The sponsors will also be given the chance to set up a tent at the event!
Breakfast with the Bunny is taking place on April 1st from 8-11 a.m and the Easter Egg Hunt will be on April 8th from 10 a.m.- noon. Businesses can apply by visiting https://www.auburnalabama.org/easter-egg-hunt/. The deadline for applications is March 17th.
Auburn CityFest vendor applications now available
The Auburn CityFest Committee is accepting applications for arts & crafts, nonprofit and food vendors for the 2023 Auburn CityFest. This year's event will be held April 29 at Kiesel Park from 9 a.m.-4 p.m. The theme will be "Jurassic Journey."
Auburn CityFest is Auburn's largest FREE outdoor festival and is a great opportunity for arts & crafts, nonprofit and food vendors to gain exposure in the Southeast. Nonprofit applications are due March 10 and arts & crafts applications are due April 7. Applications are accepted on a first-come, first-served basis. Vendors are encouraged to apply as soon as possible due to limited space. There are no longer any food vendor spaces available
Vendors may register online. For more information about Auburn CityFest, visit auburncityfest.com.
Frank Brown & Boykin Community Center Fitness Membership increases
Our fitness center and non-resident basketball memberships at Frank Brown Recreation Center and Boykin Community Center will be $30 starting on Tuesday, Jan. 3.
Already have a membership? Make sure it's transferred to our new system! At this time there is not a deadline to transfer existing memberships. If you didn't receive a promo code via email, please call 334-501-2930.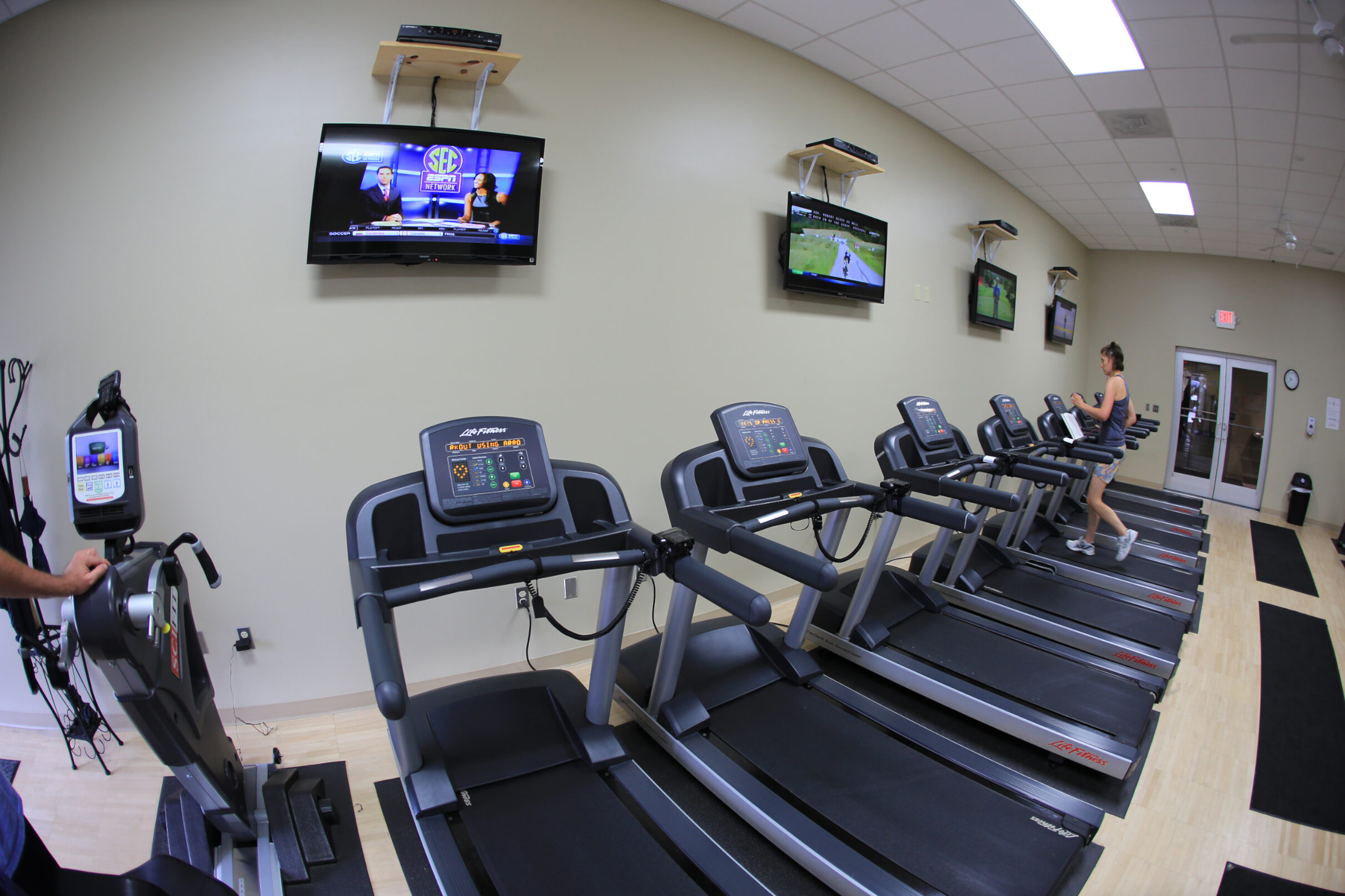 CityMarket vendor applications now open
Are you a local grower or artisan wanting to share your products with those in the community? Apply to be a vendor at Auburn Parks and Recreations 2023 City Market! City Market vendor applications will open Monday, November 14th, City Market will be held Saturdays from May 20th to August 26th at Town Creek Park, from 8 – 11am, with vendor set-up beginning at 7am.
Farmers, growers, and artists who are interested in participating in the City Market must fill out an online application or apply in person at the Harris Center (425 Perry Street).
For more information, link to vendor applications and City Market handbook please visit www.auburnalabama.org/citymarket or contact Sarah Cook, Market Coordinator, at scook@auburnalabama.org.
Auburn Parks and Recreation accepting reservation request online
Auburn Parks and Recreation is now accepting facility and park reservation requests online. Those who wish to reserve a facility, athletic facility, or park pavilion can complete their application for request using their online account at auburnal.myrec.com.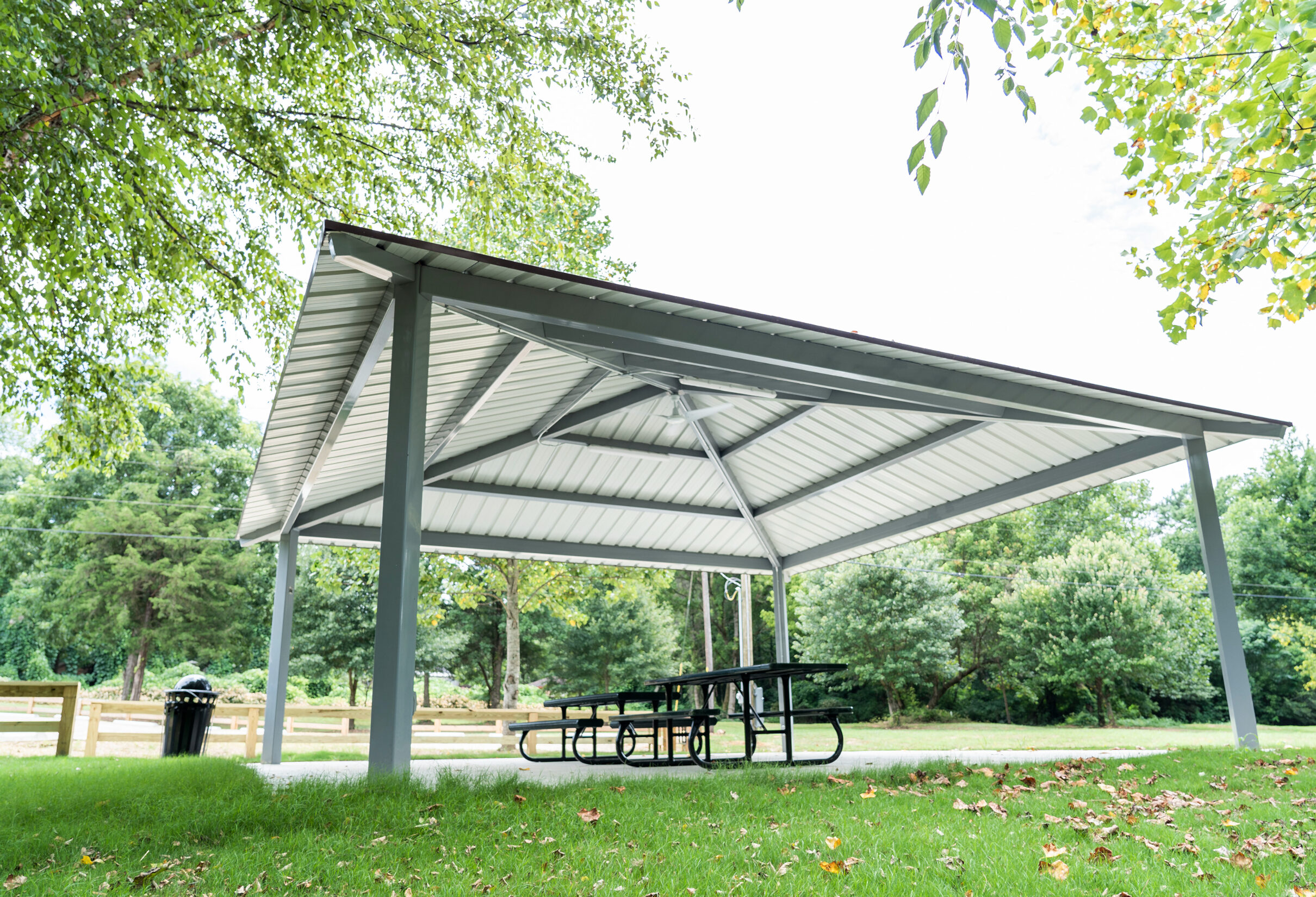 Please make all requests at least two weeks prior to the desired reservation date in order to leave time for the approval process. Requests must be reviewed and approved by the facility director and department director. Once approved, payments can be made online using a credit card or by cash or check in-person at the Harris Center.
Frank Brown Recreation Center Membership Card Required to play racquetball and free basketball
Auburn Parks and Recreation now requires membership cards for free play basketball and racquetball.
Free play basketball and racquetball at Frank Brown Recreation Center are open free of charge to citizens who live, work or attend school within the city limits of Auburn, AL and to non-citizens for a one-time $30.00 fee. A membership must be acquired for free play basketball and racquetball regardless of age. Replacement cards will cost $30.00 regardless of residency. The membership card is non-transferable and can only be used by the card holder. You must be at least 13 years of age to participate in free play basketball and 15 years of age to participate in racquetball. Children ages 13-18 must have a waiver signed by a parent/guardian at the time of application.
Memberships can be obtained at the Harris Center Mon. – Fri. 8 a.m. – 5 p.m. To view a membership application, including a list of acceptable proof of residency documents, visit auburnalabama.org/parks.
Frank Brown Recreation Center is open Mon. – Fri. 8 a.m. – 8 p.m. Sat. 8 a.m.-11 a.m. and Sun. 1-5 p.m. The Frank Brown Recreation Center is located at 235 Opelika Road. For more information call 334-501-2962.
Frank Brown Membership Application
Yarbrough Tennis Center Updates
Check out the Spring 2022 Auburn Parks and Recreation's Fall brochure for information about tennis clinics. Auburn Parks and Recreation offers tennis clinics for children and adults. For more information visit www.auburnalabma.org/parks to view the brochure online or contact Sarah Hill at shill@auburnalabama.org if you have additional questions.