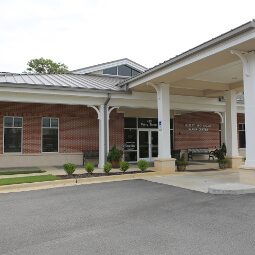 Harris Center
425 Perry St
Phone: (334) 501-2930
Hours:

M-F: 8AM-5PM

MAURA TOOHEY
AQUATICS & SPECIAL EVENTS COOR
Phone: (334) 501-2940
Email: mtoohey@auburnalabama.org
Active Auburn is a health and wellness campaign presented by Auburn Parks and Recreation and launched in August 2017.
Throughout 2021, Active Auburn will be back to host several recreation or fitness-centered events to highlight parks, recreation facilities or important areas of Auburn. These activities will range from field days and scavenger hunts in the parks to 5ks and walks. For more information visit our website www.activeauburn.org.
Upcoming Active Auburn events are as follows:
Fit Week 2021
Active Auburn is celebrating National Parks and Recreation month by offering free admission to the fitness centers at Frank Brown Recreation Center and Boykin Community Center! Starting Sunday, July 11th and continuing thru Saturday, July 17th!
The Frank Brown Recreation and Boykin Community Fitness Centers are open to citizens who live or work within the city limits of Auburn, Alabama. Children ages 16‐18 years must be accompanied by a parent or legal guardian; anyone under the age of 16 is not allowed membership.
Appointments are required for use and are subject to facility hours. Please call the Fitness Centers at the numbers listed below for appointments.
Frank Brown Recreation Center: (334) 501-2962 • Frank Brown Fitness Center
Boykin Community Center: (334) 501-7322 • Boykin Fitness Center
Sunday, July 11 - Saturday, July 17 | Frank Brown Recreation Center & Boykin Community Center